Columns and Heat Exchangers:
Master Engineering has extensive experience in building stainless steel Columns and Heat Exchangers for pharmaceutical and other sanitary applications in the food and beverage industry.
Many different designs have been developed at Master Engineering to suit specific project and site requirements.
From concept to installation we manage each milestone of our project deliverable s ensuring we meet the needs and requirements of our clients.
All these designs have been well tested in operation and high heat transfer rates have been achieved at an economical rate.
Our Columns and Heat Exchangers have features such as:
Designed Features:
Vent
Inlet
Outlet
Sight glass
Light glass
Lifting lugs
Earth Lugs
Access ladder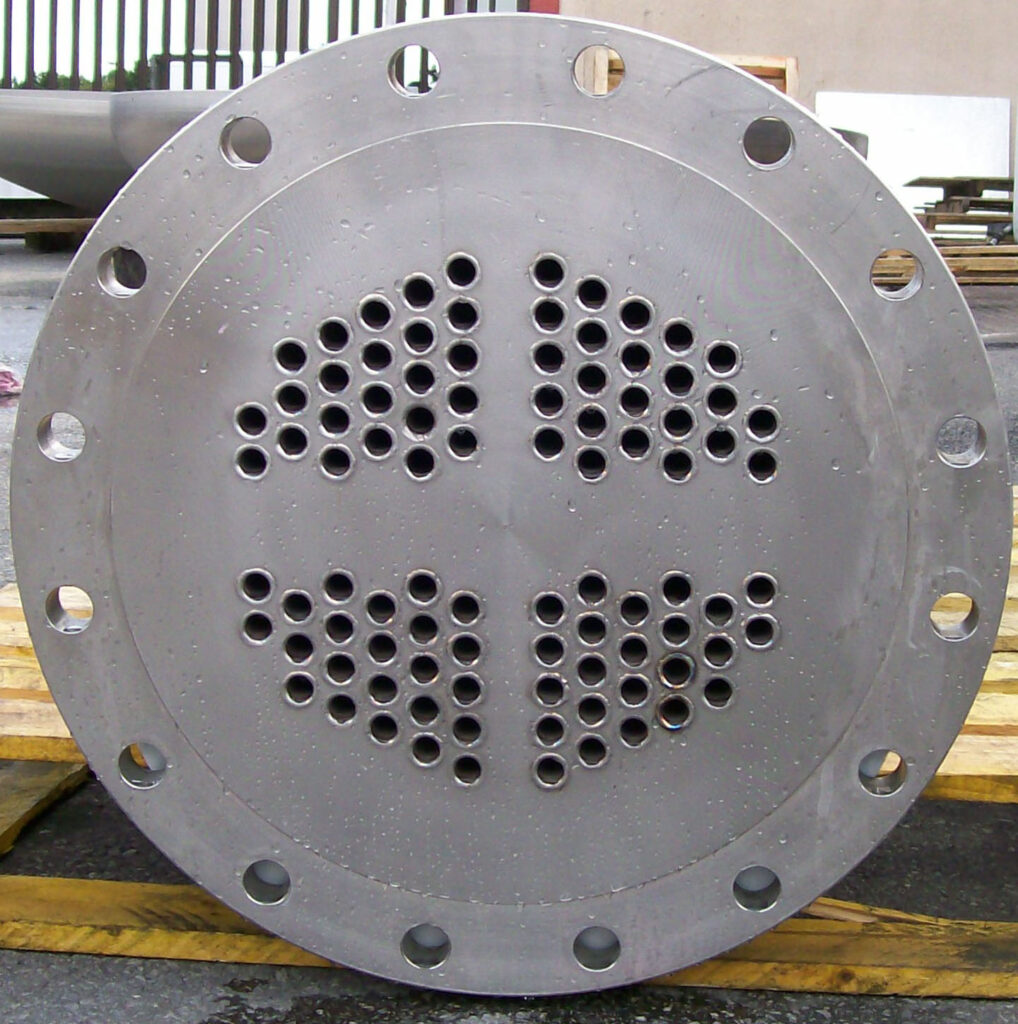 Our Quality Directives
Master Engineering understand the need for high quality standards (BS EN 1090, ISO9001:2015), our pressure vessels are manufactured to exacting specifications, and where applicable run in accordance with the following directives :
Pressure Equipment Directive 2014 / 68 /EU
The Directive 2014/68/EU will fully enter into force on 20 July 2016. This Directive applies to the design…
ATEX (ATmospheres EXplosibles) Directive 2014/34/EU
The ATEX Directive 2014/34/EU covers equipment and protective…
ASME stands for American Society of Mechanical Engineers, a non-profit organization that promotes art, science and multidisciplinary engineering while encouraging collaboration across all engineering disciplines. ASME also serves as the leading international developer of standards and codes used to regulate the mechanical engineering industry.
ASME code – also known as ASME Boiler & Pressure Vessel Code or BPVC – is the standard that regulates the design, development and construction of boilers and pressure vessels utilized in a variety of industries.
Why is ASME Code Important?
Finding a heating system that adheres to ASME's BPVC is important for a number of reasons, including:
1. Safety
ASME's Boiler & Pressure Vessel Code was established in the early 1900s following two devastating boiler explosions that took place at factories in Massachusetts. Since then, the BPVC has provided guidelines that have helped to prevent accidents by making steam boilers and other mechanical engineering equipment safer.
2. Quality
ASME industrial heaters and boiler systems that are ASME stamped have been thoroughly inspected and have met the quality and safety standards established by the Boiler & Pressure Vessel Code. By purchasing a system that adheres to BPVC code, you can feel confident that you are investing in a high quality piece of equipment for your plant or facility.
Quality Standards
All of our stainless steel pressure vessels are built to the following quality standards:
All vessels come with a comprehensive documentation handover package which can be tailored to your needs.